EL PASO, Texas (KFOX14/CBS4) — Fort Bliss National Cemetery held a Memorial Day Ceremony Monday morning.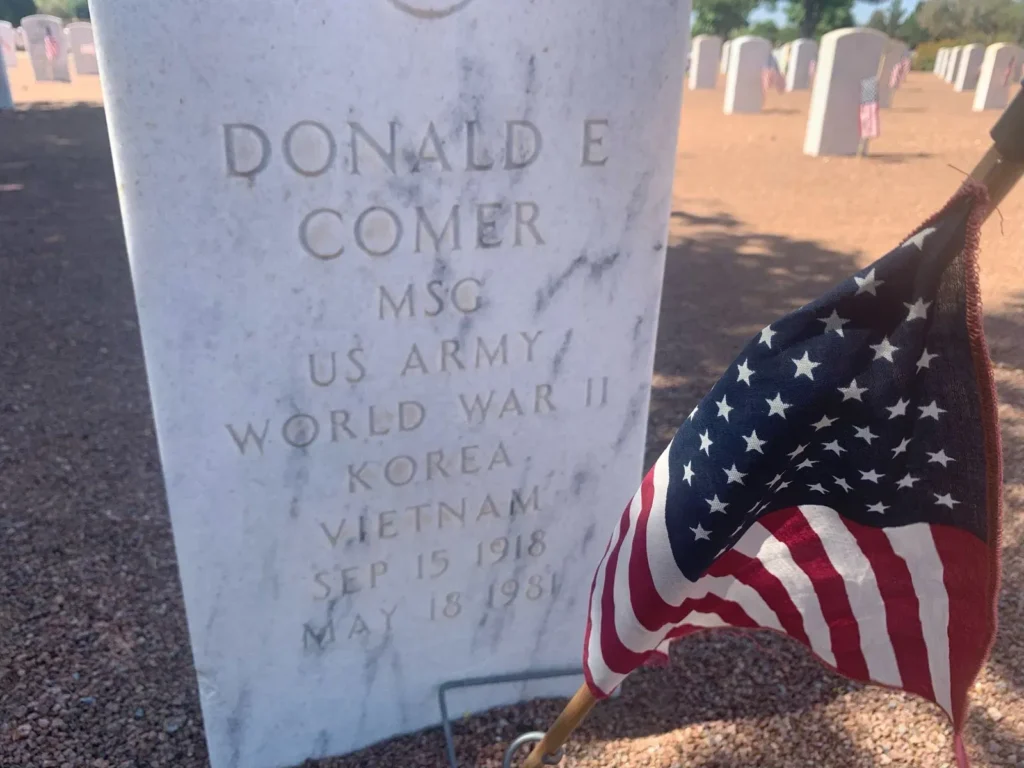 Key speakers at the event were 3rd Brigade Commander Colonel Matthew T. Adamczyck, Chaplain (Colonel) Kevin Wainwright, Ft. Bliss National Cemetery Director Francisco Gonzalez, and 1st AD Army Band.
The event was organized by The Department of Veterans Affairs.
The wreath-laying ceremony was accompanied by speeches, a moment of silence, and the playing of Taps, the National Anthem, and the 21 Cannon National Salute.
The event was free to the public.
"This morning I'm spearheading the event a rose at every grave for The Victory of Veterans Organization. Their main goal is to stop military suicides," said a woman at the event. "Many of our loved ones come home and continue to struggle with PTSD."
"Memorial Day is very special to me because my father and my uncle fought in World War II. Another uncle served in Korea and Vietnam," said a man at the event. "Not only that but I don't take my freedom and liberties for granted."
"I think it's very important to teach our youth and future generations about what the service members do for them. This is calling and it's not for everybody," said a woman at the event.
VA operates 155 national cemeteries and 34 soldiers' lots and monument sites in 44 states and Puerto Rico.
More than 5 million Americans, including Veterans of every war and conflict, are buried in VA cemeteries.
VA also provides headstones, markers or medallions for Veterans buried in the state, territorial and tribal Veterans' cemeteries or interred in private cemeteries.