Deliris Montañez, Candidate for U.S. Congress, Texas District 16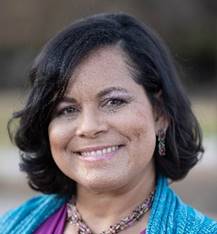 I was born in Hato Rey, Puerto Rico and have lived in the El Paso area for 22+ years. I attended school from Pre-K through grade 12 in Caguas, Puerto Rico, and graduated with a BBA in Accounting from the University of Puerto Rico at Cayey, Puerto Rico. My MA in Management is from Webster University, Fort Bliss. I also attended leadership programs at the US Army Command and General Staff College and the Defense Language Institute English Language Center.
I spent a total of 29 years in the U.S. Army Reserves, retiring in 2019. Much of my Army career involved training and operations, logistics and administrative duties within the battalions to which I was assigned. I have served in multinational joint logistics task forces around the world. I have represented the United States Army Reserve with British forces in a logistics exchange program, and I was handpicked for key assignments ahead of my peers. I am the recipient of several awards and medals for my military service.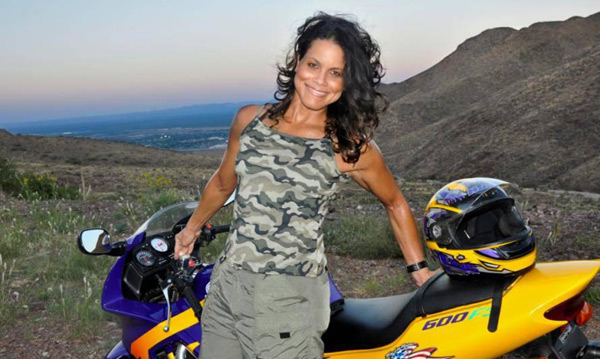 My second and full-time career from 2000 to 2020 was as a border patrol agent. I was assigned to the El Paso Sector, serving in a senior agent leadership position. I applied and enforced complex criminal provisions of the INS laws, apprehended illegal immigrants and smugglers and worked to stop drug smuggling operations.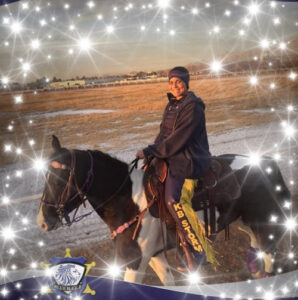 I am the owner of the Equestrian Holistic Retreat Getaway for Those Who Serve US, LLC which provides interactions with horses in a nonthreatening soothing environment for military, first responders, and the El Paso Community. I started a nonprofit charitable organization Dance for Dreams that generates funds used to provide financial assistance to families of El Paso County youth ages 10 to 17 for their expenses when participating in athletic competitions.
While living in El Paso, over time I have been actively involved in local politics. I have attended local town hall and city representative meetings. I have been an advocate with the White House, Congress, Pentagon, and national organizations on issues that are important to me as a constituent.
Community Engagement and Associations
I am an active member of the below non-profit local organizations:
National Alliance of Mental Illness (NAMI)
Dance for Dreams (Founder & Presdident)
El Paso Downtown Lions Club
Zaragoza Rotary Club
Disabled American Veterans (DAV)
American Legion
82nd Airborne Benavidez Chapter
I am an active participant and advocate for:
El Paso Hispanic Chamber of Commerce
Veterans At Breakfast (VAB)
Save our Service Members (SOS)
End Workplace Abuse
Never Alone Advocacy
Protect our Service Members